What Is SEO? Search Engine Optimisation (or SEO for short) is how we get your website pages to show up in major search engines, such as Google, Bing & Yahoo. Though there is a lot you can do yourself, it's good to have an expert eye. An SEO expert's role is to increase your organic visibility in the serps (Search Engine Results Pages) to increase your website traffic.
But Why?
Why not just pay for clicks? Did you know that there are almost four billion searches a day on Google ALONE every day! Those searches are made of something google likes to call 'micro-moments'. Micro-moments make up four categories.
I want to know (informational, I want to learn more about a product)
I want to go (when someone is looking to find a local business)
I want to do (when someone wants to learn how to do something)
I want to buy (transactional, people looking to buy something)

These searches occur by a user enters something into a search engine or speaks to their smart device. The words you say or type are called 'keywords'.
Someone interested in a local plumbing service might make one of the following searches.
Plumbers near me
good plumbers near me
plumbing recommendations manchester
plumbing services in manchester
cheap reliable plumber near me
how do I find a good plumber?
how do I fix a leak in a pipe*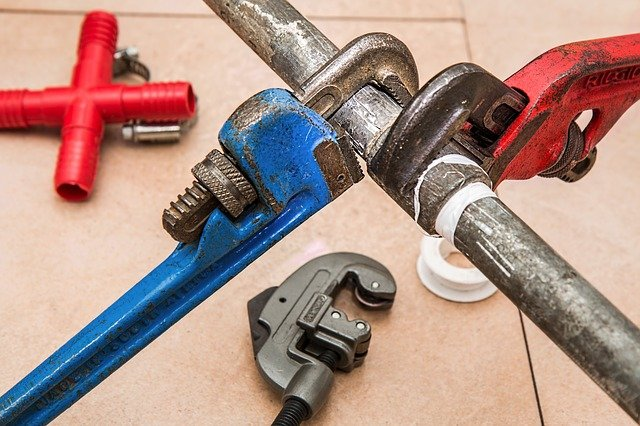 Google looks for the intent behind the search. Does the user want to know, go, do or buy? (aside from the last point, which is a do search, then the searches here signal an intent to buy a service).
In an instant, Google searches its database and finds the most relevant results based on the user's intent.
*the last keyword example I included for a reason. It can often be challenging to rank some phrases if they have a lot of search volume. Targeting specific informational keywords with your content can be another way to help users find you online.
Why is the role of the search engine important?
Quite simply, because business owners and website owners need to be found. If they offer an answer to a question, the site may be put in front of thousands of people. People who have searched for that information,
As an SEO, it's my job & other SEOs, to make sure you show up for the right thing at the right time to the right people!
Why Do You Need To Do SEO?
If you have a website, you need to do some SEO unless you DON'T want people to find you.
SEO increases your traffic. What's the point of writing a piece of content if no one ever sees it?
We acknowledge that not all content is created equally. For example, there are quite a few pieces on our site that we may have shared socially, such as company news, awards, etc. But the rest of the pages, our services, want people to FIND us. And we are in a highly competitive niche. Imagine trying to be found for SEO related content when everyone who manages to rank highly for that term is good at it!. We have to work twice as hard with our own site.
As a business or marketing professional, we are sure you want to get your pages to show up for the right words in a search engine. Depending on how often people search for a specific term, you can potentially show up thousands of times a day. That's the dream, right?
All marketing avenues have their place. While we are big fans of PPC advertising, we never discount the value of SEO. In fact, SEO comes first, and it's a fantastic and long-lasting way to grow your business and its revenue.
Is SEO Dead?
You do tend to see these articles floating around. Usually, in a desperate bid to get people to buy paid ad services. One of our best qualities as an agency is knowing the value of both – especially when done together.
It has become more challenging; so many people give up and then say it's dead, it's all a conspiracy or similar stuff.
SEO is most certainly NOT Dead.
SEO is not dead while search engines exist, and people type stuff into them. So why do people say it is, to begin with?
The landscape of SEO changes continuously. Google seems to have a new algorithm update every few weeks. Whilst it sometimes seems like they can't leave well enough alone, if you follow good white-hat SEO tactics, recent algorithm changes often benefit you by sweeping away many of the websites breaking the rules.
SEO Is often labelled as Black Hat SEO Vs White Hat SEO. The old method of keyword stuffing & content spinning is likely to land you a hefty google penalty, whereas producing high quality content that people want to read is the way to go.
We also have to factor in stuff like voice searches, discovery, etc. This will undoubtedly change how we do SEO in the future.
SEO has also become much more competitive. Once something a savvy business owner might sit up at night doing. Stuffing as many keywords as they could into their footer, pages and meta tags. And being delighted when they showed up, it's now a lot more intelligent.
Thirdly getting online has never been more accessible. With page builders and one-click websites, you can be online in a few short hours. This means thousands of people could be competing in your niche in your area. The good news is I can guarantee that most of them aren't doing it correctly. Bit some are. And those are the ones you need to worry about.
How Much Does SEO Cost?
Firstly, SEO costs time. You don't need a technical degree or any special skills to be good at SEO. You just have to learn and follow simple, logical and repeatable steps. Read our post about the basics of on-page SEO and our On-Page SEO checklist if you want to know more.
To do SEO well, it's good to invest in a few paid tools, like SEMRUSH, or Ahrefs, to help you monitor and manage your SEO Strategy.
I like our clients; you have neither the desire nor the inclination to spend hours doing this. You can hire an agency to do the work for you.
Our agency fees start from as little as £600 per month for local SEO campaigns.
How long before I see results with SEO?
There's no denying it IS a longer game than PPC. Still, with google updates in recent years, you can have your content indexed and reindexed quickly, meaning results happen faster. We tend to focus on quick wins and low hanging fruit, which will give you the most bang for your buck. This means we start to see some results after the first month,
Be aware, though – that it should be an ongoing process. Although SEO is earned, if you stop doing it, you will see a fall in your rankings – google likes freshness.
If you don't see any results within the first few weeks, you or your agency is doing something wrong. Beware of people who just fob you off with the same excuse of 'it takes time' for months. It DOES take time, but you should be able to demonstrate some wins.
A word of caution. If you haven't taken care of the technical on-page stuff first or have been hacked or have spammy backlinks, it might be worth taking care of this first. If you don't, the things you do directly on your site may have little impact.
How hard it is to rank and how long it can take will also depend on other factors, namely:
how competitive is your niche?
What keyword are you trying to rank for?
What search engine is being used?
how old is your domain?
how authoritative is your domain?
what area you are in?
How many people link back to you?
It can take time if you are trying to rank on page one for a difficult keyword. And this can depend on your budget.
According to Ahrefs, it's more straightforward to rank if your domain is at least a year old. But we have seen newer sites rank depending on the factors above,
We can say with certainty that ongoing SEO has a compound effect. Eventually, you will see exponential changes to your website's traffic.
What Is SEO? – In Summary
Now you have read our brief SEO explanation and how it can help your business. Let's just go over what we covered.
SEO is all about getting your website seen at the right time by the right people,
it is a very effective method of driving new customers to your business,
Increases in quality traffic lead to increases in revenue.
SEO is certainly not dead. It's just got harder to do.
SEO can be time-consuming, but there are quick wins that can take just a few short weeks.
You don't need a technical degree to know how to do SEO.
Our next article will look at how search engines work.